View the autarco site optimised for:
Yes, we do have everything solar
Battery inverters
Our retrofit battery chargers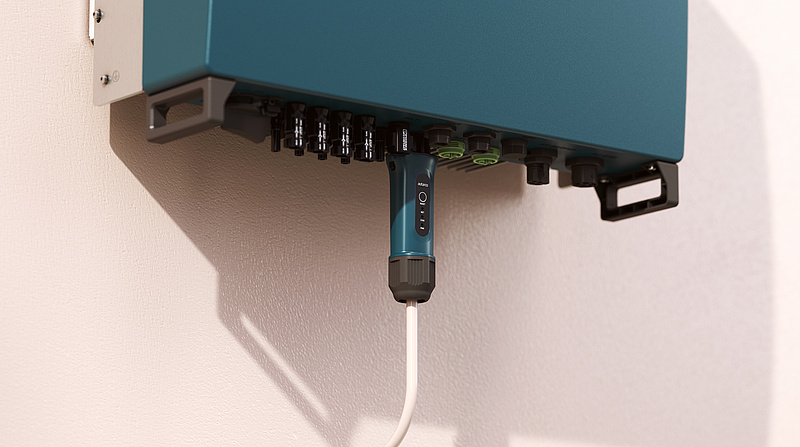 Get ready for the future of solar with our range of hybrid inverters
Our new range of digitalised hybrid inverters integrate the best of our end-to-end software platform with new innovations that go far beyond basic fault detection and the capabilities of single component brands. Our storage solutions are compatible with over 20 of the major battery manufacturers in the industry including; WECO, LG Chem, BYD and UZ Energy (using CATL cell).
View all compatible batteries
Reach your full potential with our unique kWh guarantee
The performance of Autarco systems is insured through the kWh Guarantee Foundation in collaboration with insurance company Lloyd's of London. You will receive a cash compensation for every missed kilowatthour when the system performs less than calculated beforehand.
Read more
Insight. Everywhere. Anytime.
Check on your savings, revenue and kWh production wherever you are, on any device, at any time. Every Autarco inverter transmits data to our European servers which are displayed in MyAutarco, a cloud-based monitoring platform for the visualisation of your solar PV systems.
Questions?
We've got answers.
What is the difference between a hybrid inverter and on-grid inverter
Hybrid inverters can be connected to a battery, whilst on-grid inverters cannot. This means that you can store energy with a hybrid inverter and a battery.
What is the difference between a hybrid inverter and a retrofit battery charger?
A hybrid inverter is connected to the DC side whilst a retrofit battery charger is connected to the AC side.
Which batteries are compatible with your battery inverters?
Everything from one brand