View the autarco site optimised for:
Dutch school invests in sustainable energy from Autarco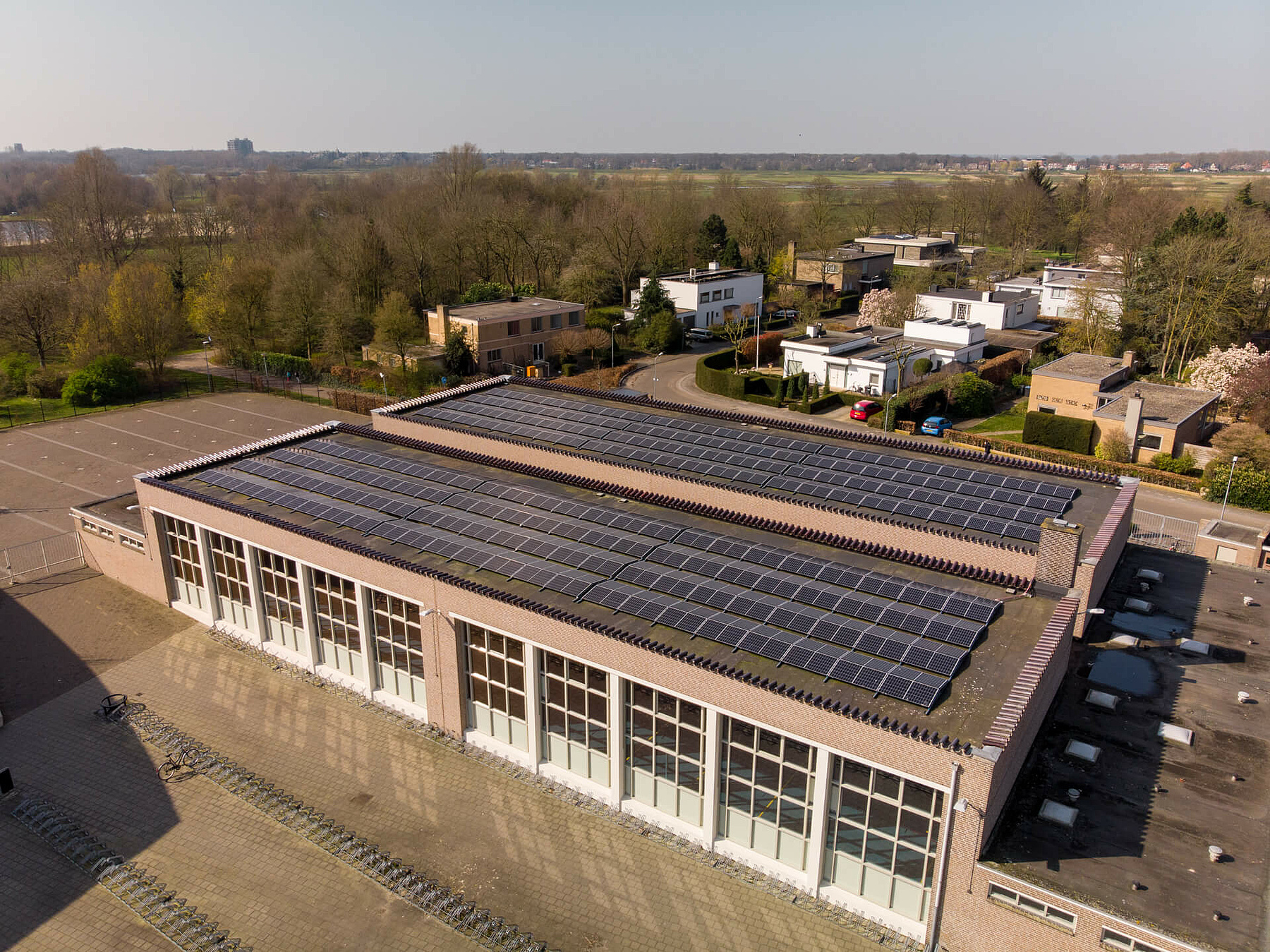 Investing in a greener future
In november of 2019 Van Herp Solar Solutions installed an Autarco total solution on the roofs of the school Sint-Janslyceum in 's-Hertogenbosch. This system consists of powerful Autarco MHE solar panels, including the insured kWh guarantee.
Dorien van Camp, head of facilities at the Sint-Janslyceum, states that "it's important to the school that they contribute to a better world and environment by generating their own solar energy. As a school we aim to contribute to a better world and greener environment by generation our own solar energy. It's also nice that we save on our energy bill." Since the installation of the solar energy system they have become more aware of their power usage and the amount they generate with the solar panels.

Guanteed yield
Sint-Janslyceum benefits from the unique kWh guarantee thanks to the Autarco total solution of inverters and solar panels. The system was designed beforehand in our Helios software. Using accurate aerial photos and innovative calculations Helios can automatically calculate the expected yield of the system, which is 218 MWh in the first year. This is insured by the kWh Guarantee Foundation, meaning for every kWh below the expected yield the school will receive a financial compensation. The business case that was calculated beforehand will for sure be met. A very safe and reliable investment.
Working with Autarco
Dorien van Camp says that the school chose Autarco because of their knowledgeable explanation of their products and their great references. The total solar solution appealed to us as all products are from one brand, which is important for the best performance and safety. That's also why they can offer the insured kWh guarantee, making sure we meet the business case that was calculated beforehand. The service and support is also great, the system is automatically monitored at a distance and the installer gets notified when there's an issue.

System specs
This solar PV system of 245 kWp consists of 732 Autarco MHE solar panels of which the yield is inverted by two Autarco UX inverters of 60 kW and two XLX inverters of 25 kW. The MHE series are highly innovative solar panels, made from 120 halfcut cells with multi-wire technology. These panels no longer have bus-bars resulting in superior reliability and high performance. Here is an overview of the installed system:
245 kWp system size
732 MHE series solar panels
4 UX series inverters
Matrix symmetrical mounting system
Installed by Van Herp Solar Solutions