View the autarco site optimised for:
Dealer Spotlight: Jeroen Vlemmings Elektro & Montage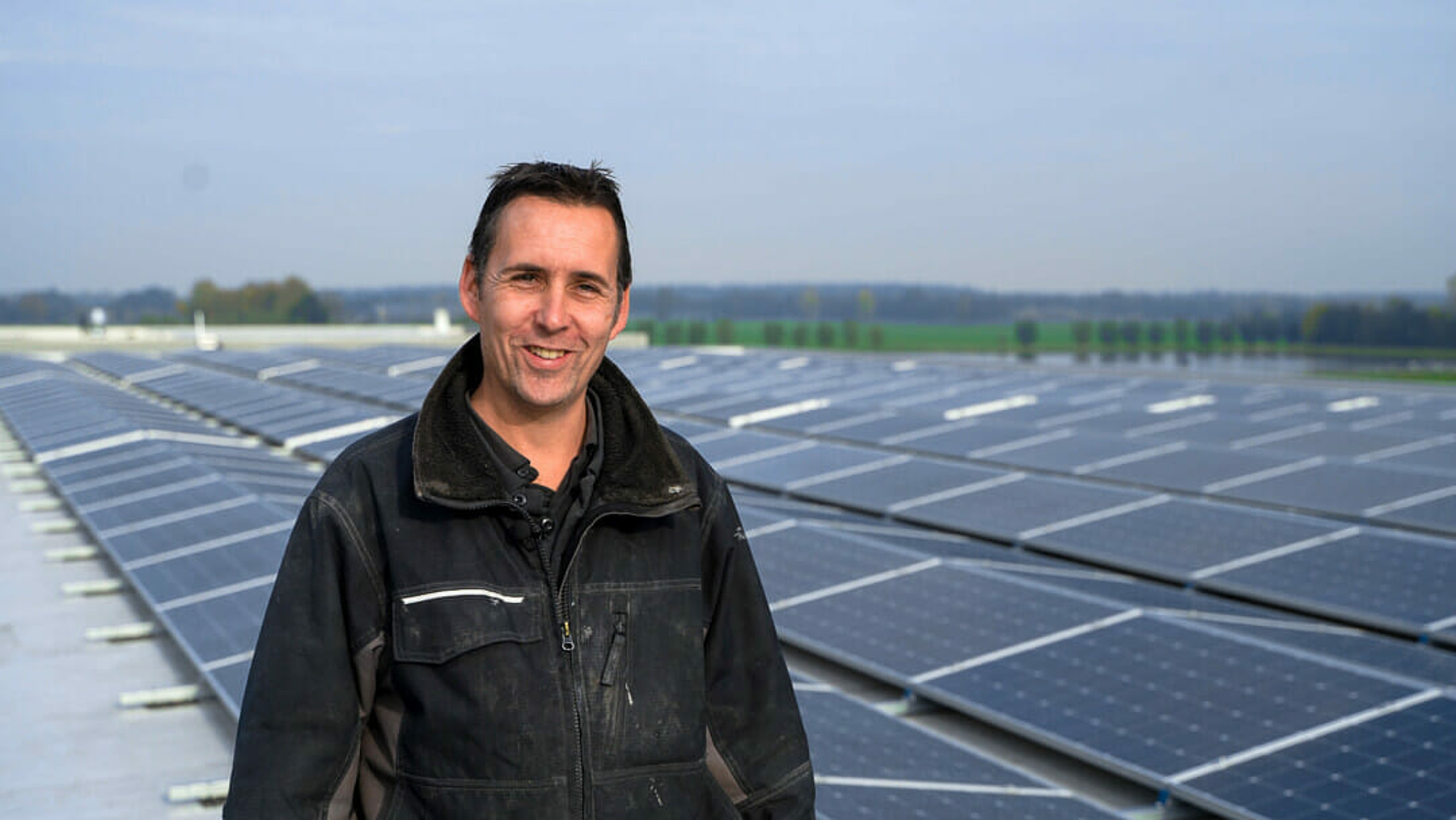 Experiencing the benefits of a one-stop shop
In this edition of our Dealer Spotlight we're highlighting Jeroen Vlemmings Elektro & Montage. With his experience in both electrical engineering and solar he's a great addition to our dealer network in North Brabant.
Jeroen Vlemmings is a true specialist in electrical engineering with more than 20 years of experience. A few years ago he successfully expanded his operations with solar. We spoke with Jeroen on the roof of one of his customers where he recently installed a 161 kWp system made with innovative Autarco Silverpoint solar panels. We asked him a few questions about his business, solar and the collaboration with Autarco.
How do you like the support by Autarco?
When I just started working with Autarco they really helped me get started with the products and my first time using the Helios software. Things didn't go so smoothly in the beginning, but Autarco really helped me get through my first project I engineered. It's really great to work with a single contact person. Of course he's unable to help me with everything, but he can connect me to the right person who can help me quickly and efficiently.
"Collaborating with Autarco happens exactly how I like it; quick and efficient contact, very helpful employees and they always honour their commitments."
What are the main advantages of an Autarco system?
Important for my customers is the fact I can provide a total solution by Autarco with components that work perfectly together. Customers benefit from an insured kWh guarantee, making for a rock solid business case. For me as an installer the biggest advantage is the fact that the system just works beautifully and it's easy to install. Autarco also works with the latest innovations which definitely helps when talking to customers.

What is the most important reason for working with Autarco?
Besides the products being great I really enjoy working together with the Autarco team. When something's up I can talk directly with someone who can help me out. That's the main reason I can recommend working with Autarco. They simply honour their commitments which is highly important to me.

The Project
In September of 2019 Jeroen installed a system of 496 Autarco Silverpoint solar panels at ebm-papst. "This was a very nice system to make and also very easy for us as installers. All Autarco products not only work great together as a total solution, it's also easy to install. All components fit perfectly together and the mounting system is also very easy to use." says Jeroen Vlemmings.
The ebm-papst system was engineered beforehand in Autarco's free Helios design software. One of its features is the ability to create a system design on recent aerial maps. Helios automatically calculates the expected yield and after approval an order can be placed for all required materials, all with the press of a button. "I had to get used to Helios when I first used it because the software is quite extensive, but after using it for a while it became easy to use. An important feature for me is the ability to automatically generate a business case PDF that I can share. Easy for me and a nicely presented business case for my customer."