View the autarco site optimised for:
Fluidwell now benefits from kWh guarantee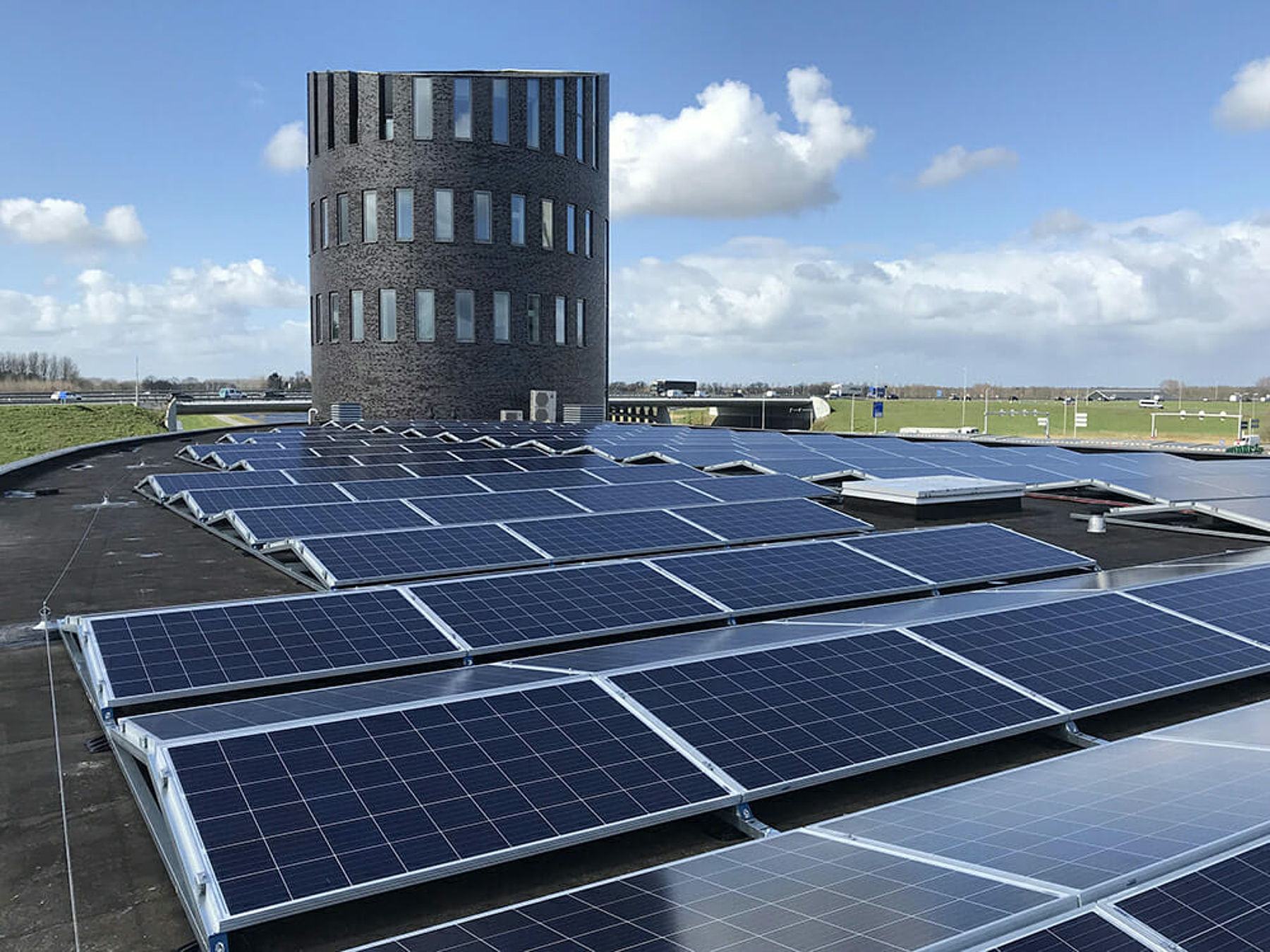 Rock solid business case thanks to Helios ballast plans
In April 2018, our partner Solevo installed a 72.9kWp commercial rooftop system for Fluidwell in Veghel. Solevo advises both home owners and companies on how to save on energy and make their indoor climate more comfortable. Solar energy is one of their specialisations.

The project
Fluidwell specialises in high tech measuring equipment and displays, and with the Autarco kWh guarantee they know exactly what to expect from their PV system. Clearly visible from the nearby A50 highway, the 270 Autarco modules in this installation take a great part in making the company's energy use more sustainable.
"Choosing for Autarco was very attractive for my client, because of the kWh guarantee he is sure to get the most out of his 15 year subsidy, without any uncertainties." - Jan van Herpt, system installer
Because of the tower next to the roof on which the modules are installed, wind pressure can reach high values here. The symmetrical mounting systems makes for a lightweight system that can withstand these forces, without exceeding the load bearing capacities of the steel roof.

Project specs
€80,000 guaranteed value
73 kWp system size
PC series solar panels
XLX series inverters
Matrix symmetrical mounting system
Dealer: Solevo BV