View the autarco site optimised for:
Eindhoven invests in sustainability with 2.564 solar panels on 5 buildings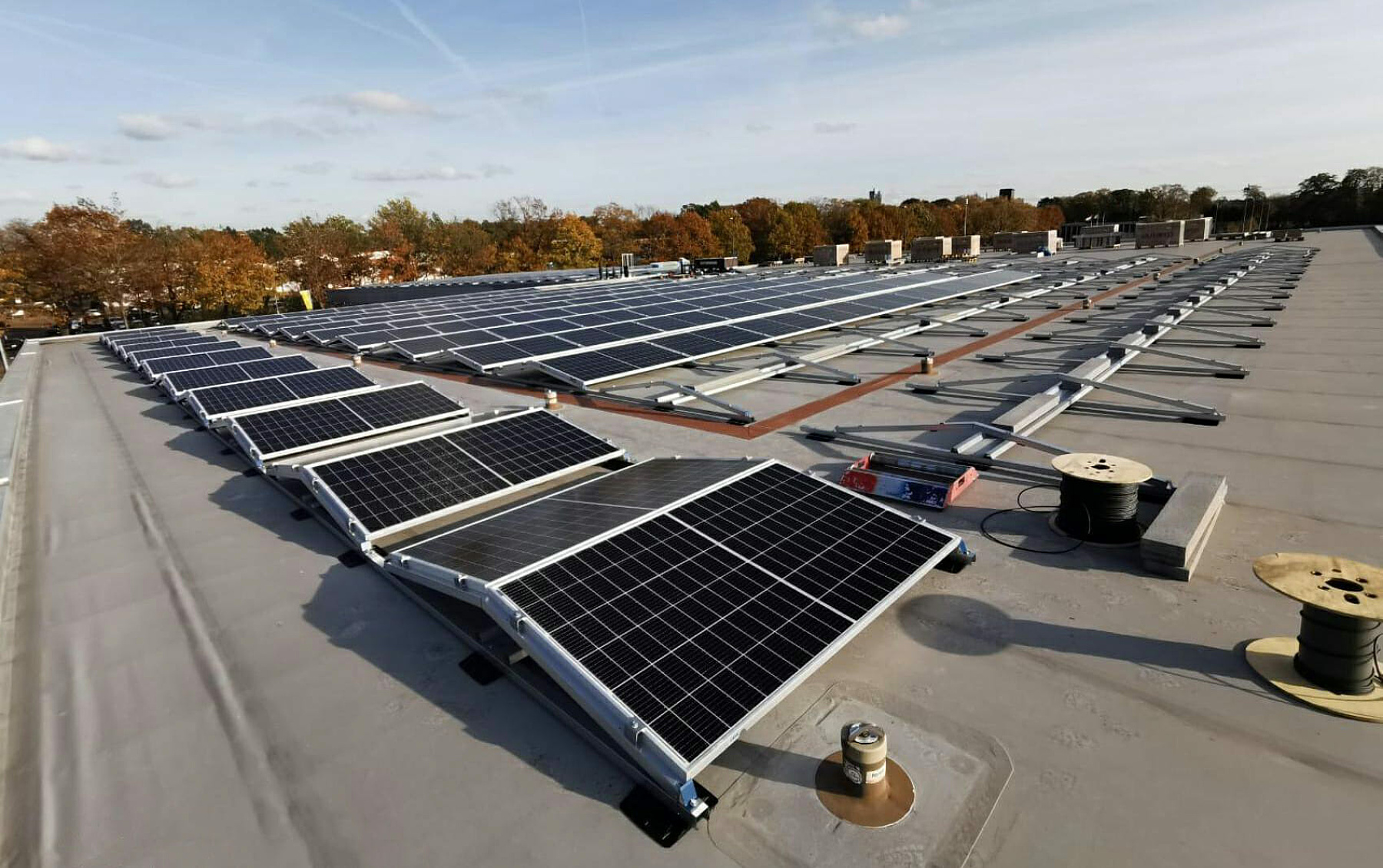 Eindhoven goes green
The municipality of Eindhoven is investing in sustainable energy through solar installations. Recently five municipality owned buildings were fitted with Autarco solar panels. A total of 2.564 solar panels will generate about 800.000 kWh per year, enough to power 280 households. Rik Thijs, Councilor Energy and Climate in Eindhoven, states that "Global warming is caused by humanity and now it's up to us to come up with a solution. As municipality we lead by example with investments in solar."

The scope of the projects
The latest installation in Eindhoven is a system of 80 solar panels on the roof of Dynamo; a youth center, stage, workshop space and school all in one building. Earlier last month four other buildings in Eindhoven were fitted with solar: Parktheater, Effenaar, Sportpark Eindhoven Noord, sports hall De Vijfkamp and a tennis center.
In total there are 5.500 solar panels now on municipality owned buildings and by the end of 2020 their goal is to have 125 buildings fitted with solar panels.
2.564 Autarco solar panels on 5 buildings
Installed by Van Hout advisors and installers
Generating 800.000 kWh per year
A total of 125 municipality owned buildings with solar by 2020
5.500 solar panels in total now

Benefitting from the SDE+ subsidy
All government owned buildings in Eindhoven are equipped with a smart meter to keep track of the energy consumption. These meters also keep track of what's generated in case of solar installations. Eindhoven believes that having these kinds of insights is the best start for sustainability as they can detect energy waste and optimise existing installations.
The next step is moving forward with solar and Eindhoven is advised and helped by Van Hout in getting SDE+ subsidy, making it easier to invest in solar. With the subsidy programme the Ministry aims to encourage the production of renewable energy in the Netherlands. Sustainable energy is better for the environment and it makes the Netherlands less dependent on fossil fuels. It also benefits the overall economy. Van Hout helped Eindhoven successfully get SDE+ subsidy for the solar projects.

Solar solutions in Eindhoven installed by Van Hout
Van Hout is at the forefront of mechanical engineering and sustainable energy. Van Hout is of course an expert at installing high quality systems, but it doesn't stop there. They aim to truly add value to their clients, a challenge which ultimately sets them apart. Their advisors and installers always go the extra mile. In the case of this project this meant advising and helping Eindhoven get the SDE+ subsidy for sustainable projects.