View the autarco site optimised for:
Stabilo is first to invest in solar at Flight Forum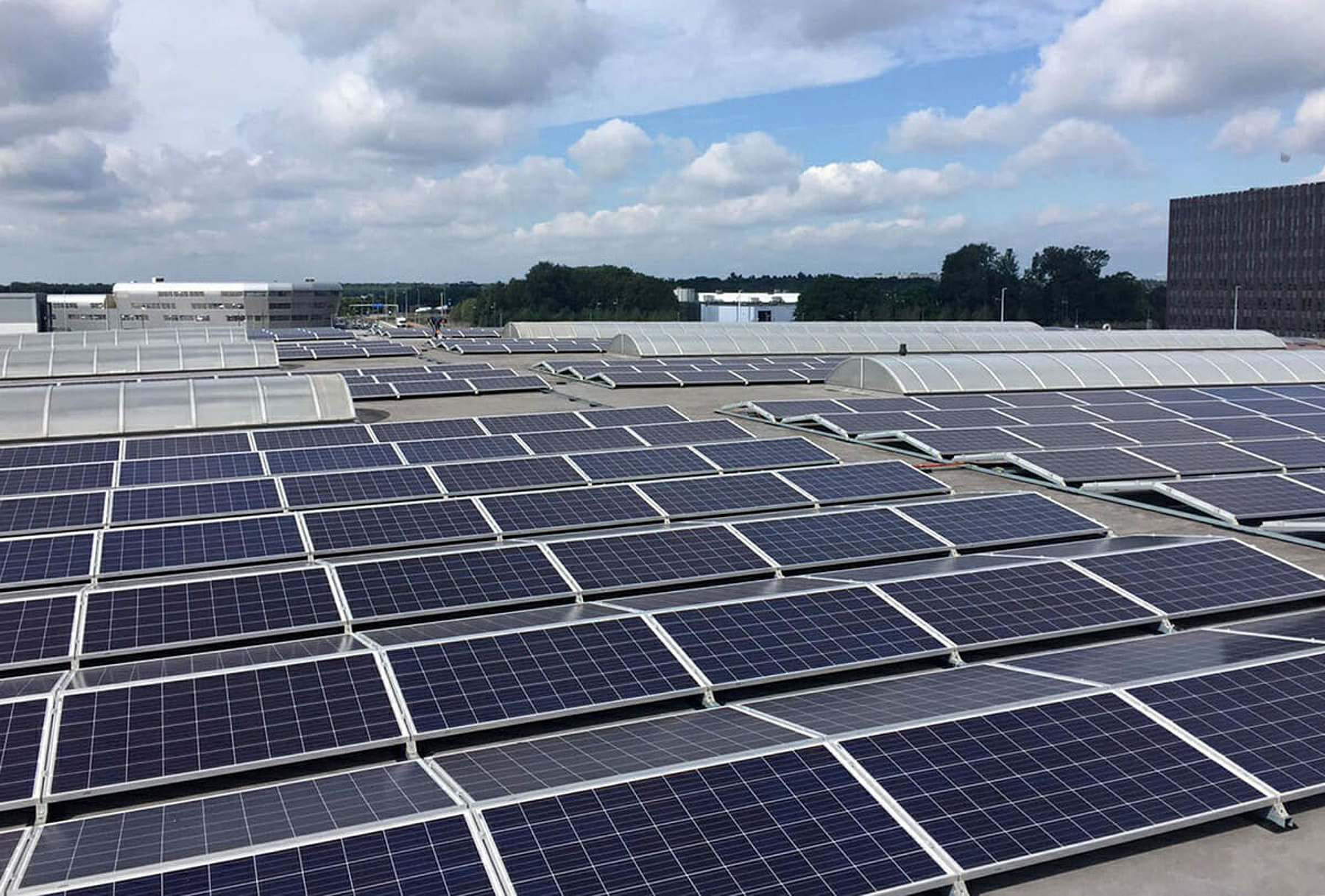 Stabilo Eindhoven project
From its location on FlightForum, Stabilo International designs and builds booths for a variety of trade fairs and events all over the world. With the installation of this PV system by our retailer Solisplan, Stabilo continue to do so in a more sustainable manner.
The project
The installation consists of a total of 1,874 Autarco PC270 modules, with a total power of 505.98 kWp. The output of these modules is inverted by fifteen Autarco XLX30000 inverters, to be used directly by the user or fed into the grid.With the use of the symmetrical Matrix mounting system, the available roof surface has been covered in the most efficient way, leading to the optimal yield in terms of kWh per kWp.

Project specs
€200,000 guaranteed value
500 kWp system size
PC series solar panels
XLX series inverters
Matrix symmetrical mounting system
Dealer: Solisplan