View the autarco site optimised for:
Agro-entrepreneur invests in sustainability with help of SDE+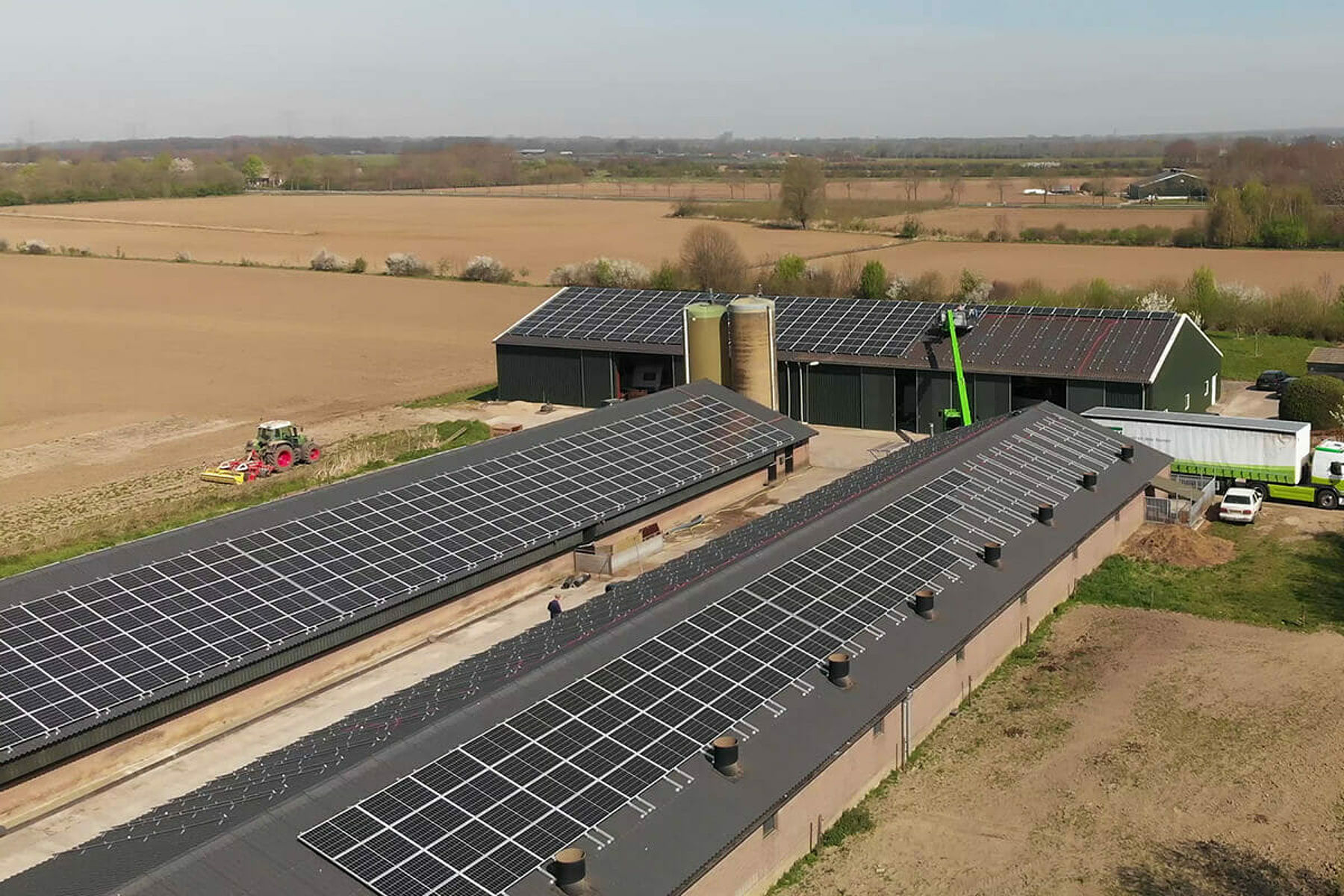 Benefits of investing in a total solar solution
ETB van Lanen sold an Autarco total solution to agro-entrepreneur Jan de Haas in April of 2020, after which they've installed it in May. A system consisting of 878 powerful MHE series solar panels totaling 294 kWp.
Thanks to the SDE+ subsidy De Haas was able to invest in sustainable energy through solar. This PV total solution is one of many efforts made by the company to make the entire business more sustainable. We asked Jan a few quick questions.
Why is a solar total solution important to you?
Autarco's total solution appealed to me because it ensures me all components work seamlessly together. The inverters work beautifully together with the panels and with everything in between. Cables are really important to me too as you sometimes hear about fire hazards when cables don't connect properly. With a total solution from one supplier that's not an issue.
What's the reason for choosing solar to become more sustainable?
Sustainability is something we have to improve continuously, both now and in the future. With our new solar PV system we're able to produce our own energy which we use in our company.
Can you share some details about your solar PV system?
The Autarco system we chose for consists of more than enough solar panels to cover our needs. The inverters are equipped with a system that makes sure the main fuse isn't overloaded when production is high.
Benefitting from the SDE+ subsidy
The financial model for these kinds of projects in The Netherlands is driven largely by SDE+ subsidy, a production subsidy from the government that guarantees the market value of energy generated through renewables for a 15 year term. In other words, for the first fifteen years you receive a cash subsidy over every kWh generated. At the moment the SDE rate is just under €0.10/kWh so our insured kWh guarantee with a compensation rate of €0.10/kWh and 15 year term fits perfectly.

The Project
This 294 kWp solar PV system consists of 878 MHE series solar panels of 335 Wp. The yield is inverted by 5 Autarco inverters of up to 60 kW. The MHE series are highly innovative solar panels, made from 120 halfcut cells with multi-wire technology. These panels no longer have bus-bars resulting in superior reliability and high performance.
"Autarco's total solution appealed to me because it ensures me all components work seamlessly together."
- Jan de Haas, Agro-entrepreneur
ETB van Lanen sold and installed this system. They were able to model the panel layout in detail on accurate aerial photos in our free Helios software. This software package automatically calculates the expected yield based on the layout design. This way agro-entrepreneur Jan de Haas knows what to expect from his new system's performance.

Project specs
294 kWp combined size
878x MHE series 335 Wp solar panels
UX series inverters
Apex R5 mounting system
Dealer: ETB van Lanen