View the autarco site optimised for:
Housing designed for net zero energy with guaranteed yield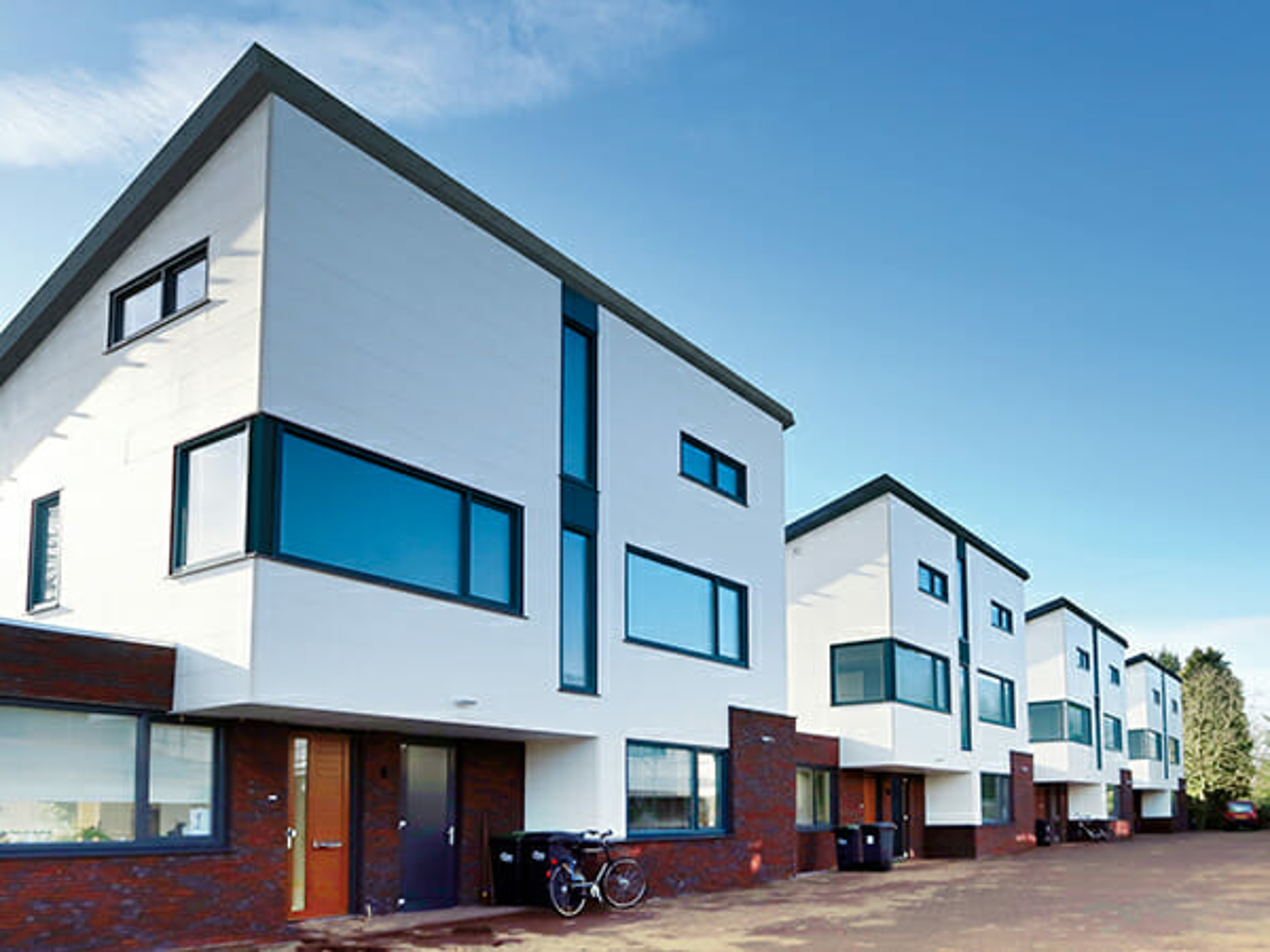 Going net zero
Early 2018, our partner Earth & Eternity completed fourteen net zero energy houses in the town of Valkenswaard. Combined with a number of other technical features, Autarco PV systems with kWh guarantee make sure every house meets the requirements for the net zero energy label to be approved. This project marks the start of the further cooperation between Earth & Eternity and Autarco.
The beginning of a partnership.
Because of the strict demands for the PV systems in their project, most importantly the guarantees on the yields of the systems. Oscar Wyns, Manager Operations at Earth and Eternity was looking for a reliable partner, that was able to deliver these PV systems, composed out of high quality products against a favorable price. Autarco's proposition fitted very well here and we are proud to have been involved in this project.
"We are very enthusiastic about our cooperation with Autarco. We were able to move quickly and were well supported with the questions we had."
Earth & Eternity is currently working on a number of different projects for energy efficient and net zero energy housing, both apartment blocks and family homes will be realized in the near future. To be able to extend their portfolio, Earth & Eternity is looking for contractors and installation companies to support them in building these innovative projects.

The project
Net zero energy has always been the goal for these houses, right from the very first sketches of the architect. Because solar modules were on the table so early in the process, the architectural design could be adapted to make sure the PV systems work as efficient as possible. The houses therefore all have a single shed roof facing south, which is free from obstacles.
The houses are topped with steel roofing, that is covered completely by solar modules. With these two materials working together, a good solution for building integrated photovoltaïcs has been installed here. The actual roofing material can be cheaper because it is not in sight, and the modules can be installed on a standard mounting system with rails and clamps. This is much more efficient than complex integrated systems, both in purchasing and in installing. Also, it makes sure the modules have enough ventilation, so yield will not be affected negatively in high temperatures.
All in all, designing the PV system together with the houses not only means the system owners get the maximum possible yield from their solar modules, it is efficient to install and it looks much better too!