View the autarco site optimised for:
Dealer Spotlight: ETB van Lanen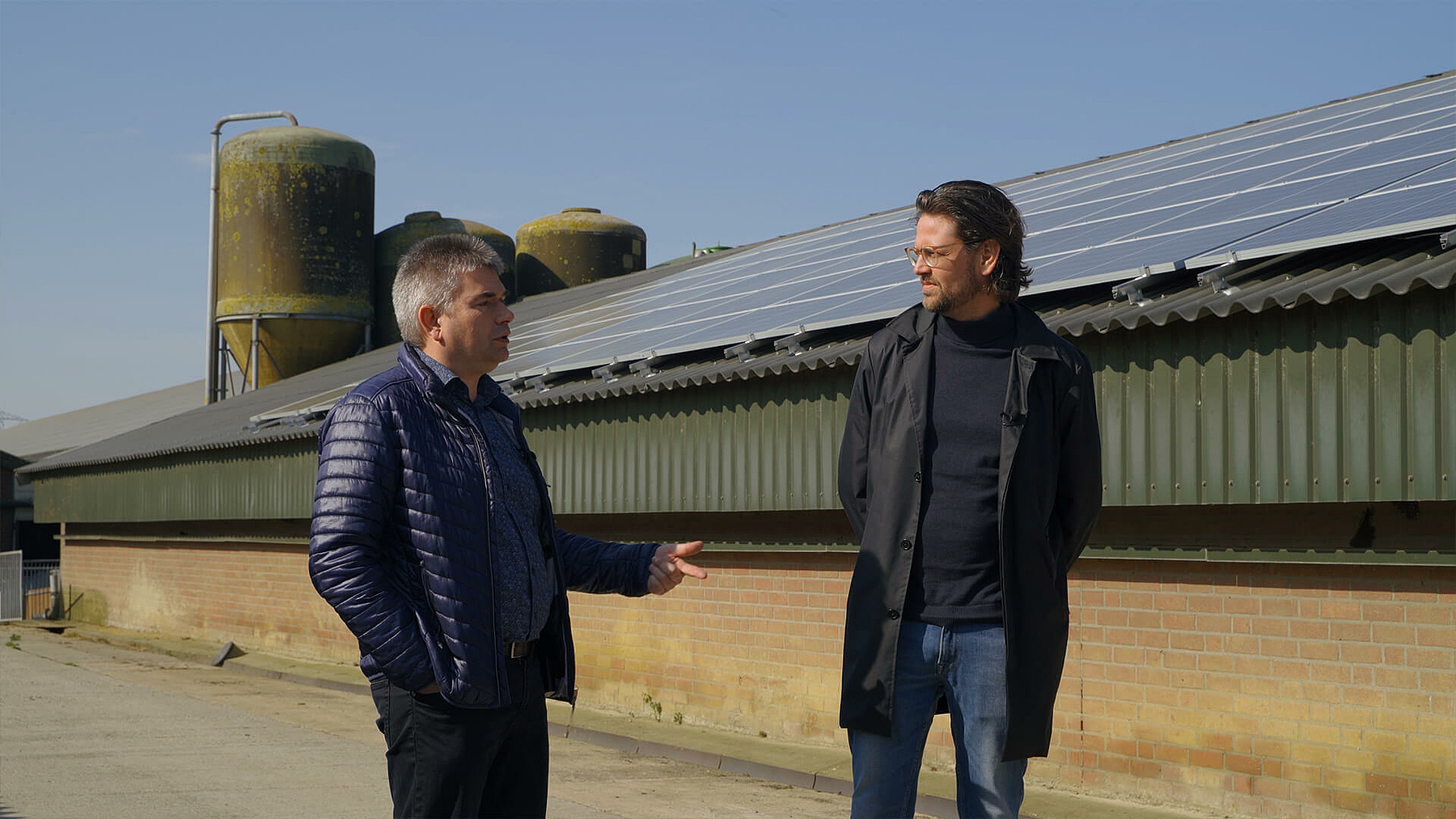 Grow your B2B solar business with Autarco
In this edition of our Dealer Spotlight we're highlighting ETB van Lanen. With their 40+ years of experience in electrical engineering they are a great addition to our dealer network with focus on business to business.
ETB van Lanen sells and installs electrical solutions in agriculture, utility, industry and housing and recently they have expanded their activities with solar installations. Combining the Autarco total solution with their own AC solutions is highly beneficial for their customers. We met with Lamfred the CEO of ETB van Lanen at one of their long-time customers and talked about their company, the collaboration with Autarco and their latest installation and asked him a few questions.
How do you like the support by Autarco?
I really like working together with the Autarco team, they do what they promise and deliveries are nicely on time. Communication is fast and efficient and if there's an issue it gets resolved quickly. Most issues however can be prevented beforehand by their Helios software, which allows us to accurately model the system and make optimizations before installing.
"This solar solution is one of many steps they are taking to make their agro-business more sustainable. It fully consists of Autarco products making a highly reliable and safe system. This also allows Autarco to insure the system's performance which gives me a lot of confidence in selling solar to my long-time customers."
What are the main advantages of an Autarco system?
All products are by one brand, all from Autarco. From the inverter, to the mounting system, cables and solar panels, all products are made by Autarco and work perfectly together. This allows them to insure the system's performance which truly sets them apart from other solar brands and is a huge USP when selling to my customers.
What do you find of the Helios software?
Helios allows us to accurately model the system on aerial photos. This helps with optimizing the system before installing but also to visualize the installation for my customers. I can easily generate a project report PDF from Helios which has all the information I would like to present to my customer.

What is the most important reason for working with Autarco?
The main reason is the insured performance guarantee. We have really long relationships with our customers and we don't want to risk that by just selling any solar solution. With Autarco I'm really confident in their system's performance and safety, which makes me confident to sell solar solutions to my customers.
The project
ETB van Lanen sold an Autarco total solution to agro-entrepreneur Jan de Haas in April of 2020, after which they've installed it in May. A system consisting of 878 powerful MHE series solar panels totaling 294 kWp. This system was engineered beforehand in Autarco's free Helios design software. One of its features is the ability to create a system design on recent aerial maps. Helios automatically calculates the expected yield and after approval an order can be placed for all required materials, all with the press of a button.