View the autarco site optimised for:
45% of solar systems underperforms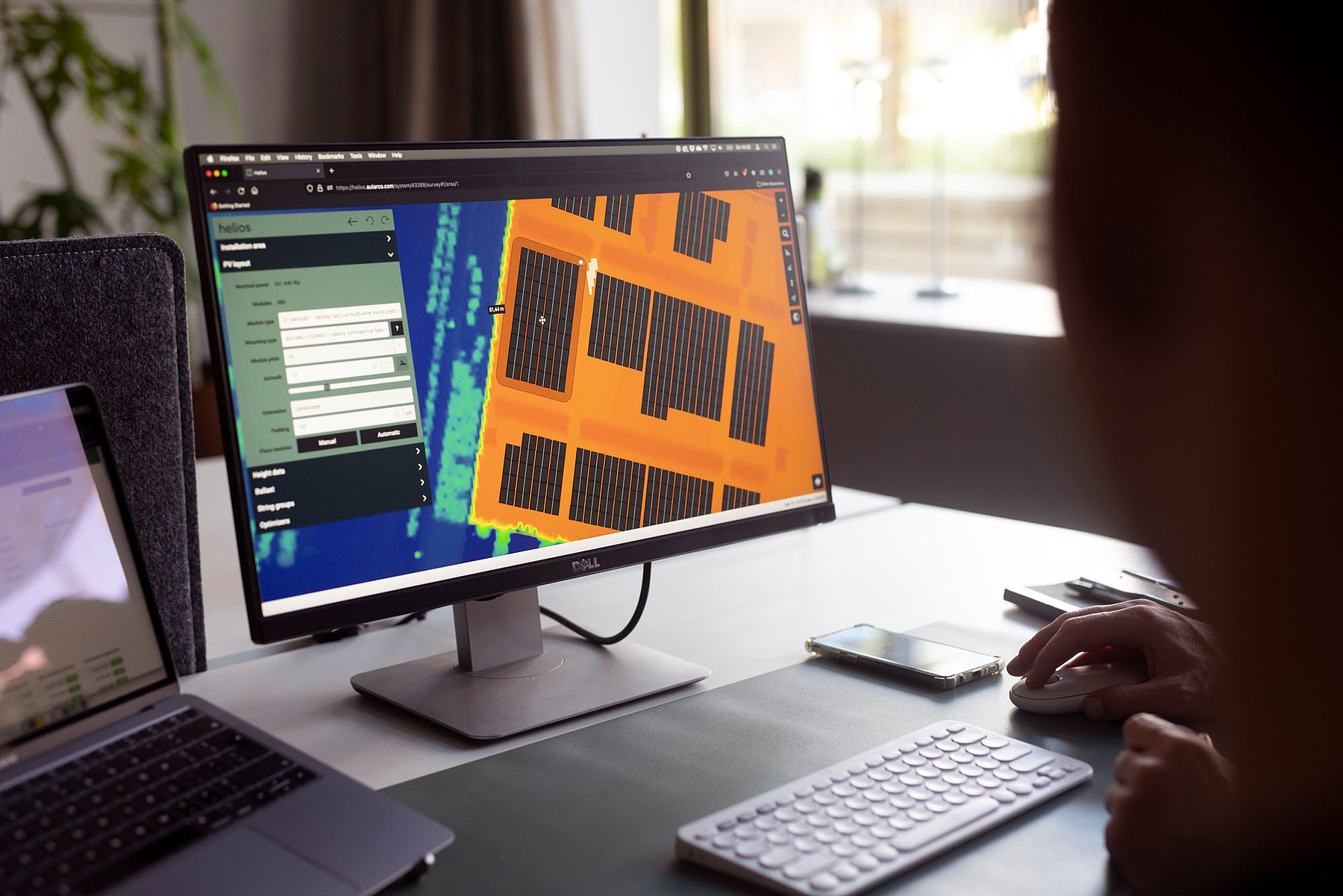 Systems with an insured kWh guarantee and active performance monitoring perform three times better.
An analysis of nearly three thousand bankable residential roof systems in the Netherlands, looking at performance data up to 8 years ago, shows that only 55% of the systems without a kWh guarantee achieve the expected yield. On the other hand, systems with a kWh guarantee provide better performance. 85% of the systems with a kWh guarantee perform as expected or even exceed expectations. Of course, a kWh guarantee does not in itself improve the performance of a system, but the processes and software that make this guarantee possible do.

Design and system checks
After the design and installation of a residential solar power system, the majority of solar installers in the Netherlands spend hardly any energy on O&M. Whether your solar panels actually deliver the estimated yield and are installed correctly remains uncertain.
Larger PV systems of over 5 Megawatt (more than 10.000 panels) are better maintained and monitored, however, for example, an analysis of 20% of all utility projects in the US by kWh Analytics* shows that P90 production events, i.e. not achieving the stated efficiency, are actually three times more common than the P90 definition implies. The impact of these performance events on P90 is that the realized return can be up to half of what was originally estimated.
Unnecessary loss of yield
The outcome of Autarco's study shows that, even when using high quality products, in many cases this loss of efficiency can be prevented with good maintenance, supporting software and accurate use of (historical) weather data. After all, based on this, we are able to issue our high insured kWh guarantee.

What sets Autarco apart
During the design phase of a solar power system, Autarco makes a 'Digital Twin', or a digital copy, of the physical system design. Before we issue a kWh guarantee, every new system is verified against this Digital Twin. For example, we check the installation plan and the complete installation of the inverter and solar panels. This ensures that the system is installed safely and according to the correct specifications.
Even after installation and issuance of the kWh guarantee, Autarco continues to monitor each system. If a solar power system performs less than 95% of what it should deliver according to the 'Digital Twin', we will contact the installer so that he can check the installation again and solve any problems. Autarco only provides this aftercare for solar power systems with a kWh guarantee.

Weather-corrected forecast
The Netherlands has had a higher irradiance in recent years compared to the historical average. Therefore, it is more likely that underperformance of a solar power system will remain undiscovered. The system can achieve the expected yield stated in the quotation, but if it was an extremely sunny year, the system could still underperform by up to 15%.
At Autarco, we allow for some natural variation in modeling and data accuracy, and define any system that performs less than 95% of its weather-adjusted forecast as under-performing.

Research
Autarco bases its conclusion on data from 2679 solar power systems, of which 1638 have a kWh guarantee and 1041 do not. The systems without a kWh guarantee have not received a professional check after installation. These systems also lack corrected performance monitoring based on current weather data. The investigated solar power systems consist of Tier-1 quality solar panels and inverters.
These systems are using identical hardware with a common set of installers. The only material difference is whether the system has received the special care and attention that Autarco gives to systems with a performance guarantee.
Our findings are also supported by an expanded 2020 Energy Validation Study completed by DNV GL, a leading energy consultant and engineering firm, that demonstrate that the median performance of commercial projects below 50kW is only 94.6%.